Image Credit: Ian Dooley (Text Overlay: Backpacking Brunette)
This post was originally published November 22, 2016, and was updated April 18, 2018.
Recently, the New York Times tweeted a link promising 20 places to travel in your 20s. Like the rest of humanity, I'm a total sucker for lists and couldn't resist reading.
I've written a lot about how much I enjoy trip planning. Sometimes it can be daunting, though. The world is a freaking big place! As silly as this sounds, I've at times wondered if I'm traveling to all the places I'm supposed to be traveling to.
That's ridiculous, though.
Travel is an incredibly intimate and personal thing. Despite what many blogs and other publications promise, there's no ultimate list of places to travel in your 20s or 30s or 40s or lifetime. It's important to remember these lists are simply sources of inspiration—not checklists. NYT writer Dan Saltzstein noted this very sentiment before continuing the list. Each traveler has to decide her or his ultimate list of places to travel.
20 places to travel in your 20s
A national park
Super cool to start this list with a USA destination. Too many Americans think about travel on only a global scale. People get so caught up in the idea of backpacking around Europe or partying in Southeast Asia they forget about all the beautiful places in their very own country—perhaps even their own state. By that same token, travelers visiting the USA overwhelmingly gravitate toward big cities like New York City and Los Angeles. While those cities have a lot to offer, the natural beauty of national parks is equally (if not more) captivating and should not to be missed. My personal fave? Yosemite National Park.
Prague
Backpackers are wild for Prague. It's often lauded as one of the most budget-friendly destinations in Eastern Europe. I visited in April 2016, and while it was affordable, it definitely wasn't dirt cheap like many blogs had led me to believe. Regardless, it's a beautiful city and worth visiting. Like so much else, bus travel is affordable, so pair Prague with Budapest (a city you also find on this list). While visiting Eastern Europe, I spent three days in Budapest, one day in Vienna and three days in Prague. Bus trips to and from Vienna were three to four hours and cost €15 – €20.
Oaxaca, Mexico
I've never been to Oaxaca but grew up admiring Oaxacan folk art. Over the years, my mom has traveled to Oaxaca many times. It's one of her favorite cities, and we have a collection of Oaxacan folk art displayed throughout our home to prove it. Every year our Christmas tree is adorned with tin decorations made in the likeness of alberijes. I plan to someday visit Oaxaca myself. Between the fantastical folk art and renowned gastronomy, I'm sure the city won't disappoint.
Cuba
Even though it's been almost a year since Americans were permitted to travel to Cuba, I haven't given the country much thought. The country was under embargo for the majority of my life, and it just hasn't sunk in yet that I'm allowed to visit. I did eat at a Cuban restaurant in Madrid just the other day, though, and I might have a new obsession.
Amsterdam
I've been to Amsterdam three times. The first time was during my five-week post-college backpacking trip. On night one, I went on a bar crawl with some Brazilian guys who kept buying me shots of Jaeger. The next two days were spent peering into coffee shops and lounging in Vondelpark (when the weather permitted it, of course). Before my second visit, I vowed to actually see the city, and in less than 24 hours, I made quite the go of it. Despite torrential rain, I visited the Anne Frank House and took a tour of the city's canals. Amsterdam is famous for its partying, but try to work in some culture between your tokes.
Patagonia, Argentina
South America, I don't know you, but I love you. When my time in Spain comes to an end later this year, I'm looking forward to traveling in South America. I'll need to up my camping game before going to Patagonia. For lovers of the great outdoors, Patagonia has it all: mountains, deserts, grasslands and an incredible coastline. Do a Google image search, and prepare to have your breath taken away.
New Orleans
I feel slightly ashamed not to have visited the majority of North American destinations on this list. Hopefully, I'll get to NOLA sooner rather than later and drink a hurricane in the streets. From friends who have visited, I've heard the nightlife is wild with lots of opportunities to hear live music. I'm also very interested in doing some gastronomical research. When I was living in Indianapolis, one of my favorite places to eat was a place in Broadripple called Yats. They served cajun food, and um, YUM. 
Berlin
I wanted to visit Germany for ages and finally did so in July 2017. While I was planning the trip, I felt a little intimated because I'd read on other travel blogs that Berlin can be a tough city to navigate due to its expansiveness. It's definitely a big city, but I didn't have any trouble getting around. The hostels I stayed in were centrally located, and public transportation was easy to use. The highlight of my time in Berlin was an alternative street tour which showcased the city's street art. It's a city I definitely see myself visiting again. Similar to Madrid, I liked the vibe of everyone just doing their own thing. 
Montreal
Canada, oh, Canada. The USA's kindly neighbor to the north. I've visited Canada on two occasions, both before I turned 21. Yes, I was that American who crossed over from Detroit to Windsor in order to take advantage of the lower drinking age. Now that I'm 26, I'd like to take an actual trip to Canada, and Montreal seems like a good place to start. It's regarded as a very European city, so I should feel right at home.
Vietnam
Unlike a lot of 20something travelers, I don't have a whole of interest in exploring Southeast Asia (at the moment). NYT's list does make Vietnam sound intriguing, though. It's a budget-friendly destination with a lot to offer in terms of food, culture and natural beauty. Sounds right up my alley. Beautiful beaches and Buddhist pagodas? What more could you ask for?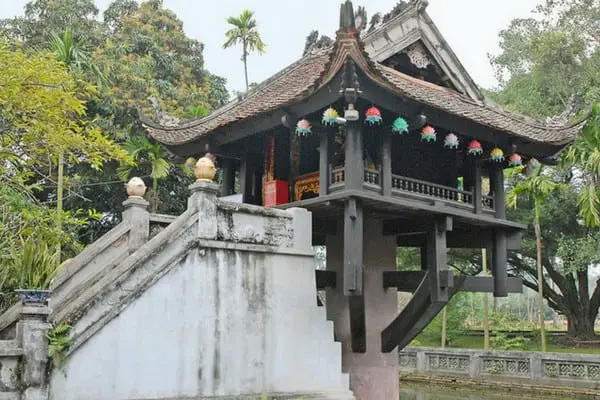 Budapest
I don't know what first turned me onto Budapest, but I'd been wanting to visit the Hungarian capital for as long as I could remember. I finally visited in April 2016, and it didn't disappoint. Budapest had the shit bombed out of it during WWII but has been almost completely restored. I love the city's vibe, which definitely embodies rising from the ashes. Whether you're a big partier or not, Budapest's iconic ruin bars are a must when visiting. Constructed in the ruins of abandoned buildings, stores or lots, ruin bars were once the heart of the underground scene but have become much more mainstream over the last ten years. One memorable night, I watched several Hungarian rappers perform at Instant. I hadn't the faintest clue what they were saying, but nevertheless, watching them perform was super fun. 
New Zealand
I've never been to New Zealand, but I've seen Lord of the Rings a dozen times, so I'm basically an expert. No? Okay. I recently saw on Instagram (yay, social media stalking) a couple I went to college with went to New Zealand for their honeymoon. I thought that was way cool because beach resorts and cruises are such a snooze. Exploring the island by hiking (just like Frodo and Sam!) seems like such a fun honeymoon that it's making me consider getting married. Ha!
Iceland
Here's another reference to my rampant social media stalking, but this year people seemed to be losing their minds over Iceland. I can see why, though. How could you ever say no to smearing clay all over your face whilst sitting in a hot lagoon? You might think I'm joking, but that for real sounds like my jam. If (should I just say when?) I visit Iceland, I plan to get out of Reykjavik and find me some hot springs.
Barcelona
Over the last few years, I've visited Barcelona three times. The first time was in 2014 as part of my backpacking trip. I stayed on La Rambla, which is the tourist heart of the city. I hated it. I gave the city a second chance in March 2016, and I'm glad I did. I stayed in an Airbnb near La Sagrada Familia. It was a much more residential neighborhood, and as a result, I had an entirely different (more positive) experience. I visited Barcelona for a third time in April 2017 and spent a day at Montserrat. It's a monastery built into the mountains outside the city. From Barcelona, it's an easy train ride followed by a cable car journey that's definitely not for anyone scared of heights!  
California coast
For a while, road trips were severely overrated, but now, they're severely underrated. How fun does driving along the Pacific Coast Highway sound? It's 147 of the most breathtaking miles in America. Roadtripping from Carmel to Morro Bay would be expensive, which isn't ideal for travel in your 20s, but according to NYT, you can save a few bucks by camping along the way. I'm all for that! 
Morocco
I should probably buy myself a world map because when I moved to Spain, I didn't realize how close it is to Africa, more specifically Morocco. It's only a two-hour flight from Madrid to Marrakech. Inspired by the proximity, my boyfriend is studying Arabic. He even has a professional teacher through italki! When he gets better, he wants to make the trip and try out his language skills. I'd by lying if I didn't say the famous medinas (markets) intrigue me. 
Costa Rica
Costa Rica seems awesome, but after reading a post the other day about Nicaragua, I think I'd rather visit there instead. Apparently, Nicaragua is what Costa Rica was like before it got super popular and touristy. Not that there's anything wrong with being super popular and touristy. I live in Madrid for crying out loud! Sometimes you want to get off the beaten path a little, and I think this might be one of those times.
A Greek Island that's not Mykonos, Ios or Santorini
Personally, when I get to Greece, I'm interested in ferrying to the island of Crete. I want to hike the Samaria Gorge. You know how I love a strenuous hike! Like NYT, I believe everyone should seek out local, cultural experiences, but if you want to party on Mykonos, GO FOR IT! Always be true to yourself as a traveler. 
Lisbon
Although I never got to Lisbon while living in Spain, I visited Porto in February 2016. I can't say enough good things about the city, and many of my friends who've visited both actually prefer Porto. The food is delicious, the people are nice, and the prices are cheap! The two cities have a pretty fierce rivalry, a north versus south kind of thing. Once I visit Lisbon, I'll let you know on which side I fall.
The Croatian coast
Backpackers adore the Adriatic coast in Croatia for its natural beauty and cheap prices. Generally, travelers fly into Dubrovnik and make their way along the coast. In summer, Croatia hosts several up-and-coming European music festivals. Whenever I get back to Europe, my travel budget is going to force me to choose between Croatia and Greece. Ugh, it's going to be a tough decision. I want to hop some islands!
Have you visited any of NYT's 20 places to travel in your 20s? What are your thoughts on this list? How about on travel lists in general?