Photo and Text Overlay: Backpacking Brunette
Well, so much for spring. Querétaro seems to have skipped right to summer! I just came in from sunning myself on the patio (can you tell I taught British English for two years??), and I think tomorrow when I sit out again I'll wear my swimsuit.
Don't worry: I'm SPF'd up. The sun is just way too strong here to sit out sans protection.
I digress. There's so much more to Querétaro than its sunny weather. Similarly, my life here involves more than trying to get a tan. Like I said in my last post, I want to share more about what it's like to live in Querétaro. 
Thinking about moving to Querétaro? Check out these posts!
To start, I've put together this semi-random list. Enjoy!
4 Things You Probably Don't Know About Life in Querétaro
#1 I don't have a washing machine.
When I started apartment hunting, I quickly realized one piece of household machinery I've grown accustomed to was missing in all the rentals: a washing machine. No dryer was no big deal, but no washing machine?! At first, Taylor and I thought we'd buy one and even went to Sears to check out the selection.
>> Curious about expat life in Querétaro, Mexico? THIS POST has everything you need to know about living in Querétaro! <<
Since it's a fairly big purchase and not one we had planned on making, we decided to save up and, in the meantime, take our clothes to a tintorería just up the street. It took some adjusting, but now, I don't know if I can ever go back to washing my own clothes. I drop a load off every Wednesday and pick it up two days later. For just over $2 (that figure is based on weight), they take care of everything! Even my fitted sheets and socks come back folded!
#2 The closest supermarket is one mile away.
If you drive to get groceries, this might not sound like that big of a deal, but considering I walk pretty much everywhere, not having a supermarket right around the corner has definitely been an adjustment. Last Saturday morning, we walked to Soriana (a Mexican grocery chain) and bought a ton of stuff before taking a taxi back. The ride only cost a few bucks, so it was totally worth it.
This weekend, we're planning on taking a trip out to Walmart. Walmart here is infinitely better than Walmart in the U.S. It's like the Upside Down Walmart (where my Stranger Things fans at?!). Walmart in Mexico is clean, organized and staffed with knowledgeable employees. For all other needs, I turn to Amazon Mexico. The first-year Prime membership only costs $23!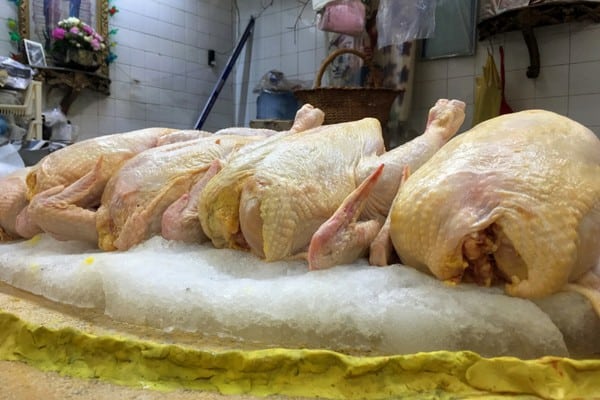 #3 April and May are the hottest months.
In January and the first few weeks of February, I was freezing my butt off here. My aunt, who visited at the end of January, tried to buy me a heater, but they were all sold out at Sears and Walmart. Then, the weather totally changed.
Like I said at the top of this post, it feels like summer now. I'm just a silly little Midwestern girl though, what could I possibly know about near-equatorial living?! According to everyone, it's about to get a lot freaking hotter. April has an average high of 85°F. In May, we're looking at 87.3°F. In June, the rainy season starts, so here's to hoping I don't melt before then!
#4 I brush my teeth with the tap water.
Hopefully this last tidbit isn't too mundane, but a lot of people ask me about the water here as in, "Do you drink it??" The answer to that is no, I don't drink the tap water. After two years of dare-I-say DELICIOUS tap water in Madrid, I miss being able to drink from the faucet (especially on days when I wake up hungover).
Instead, we buy giant jugs of purified drinking water and not just because we're gringos. Anyone who can afford bottled water buys and drinks bottled water. Five liters costs just over $1. Regardless of the affordability, I still brush my teeth with the tap water. Someone super smart and therefore famous once said,"Life is too short not to brush your teeth with the tap water." Also, doing so hasn't made me sick. *knocks on wood*
Did anything surprise you? What do you want to know about life in Querétaro? Let me know in the comments below!