Image Credit and Text Overlay: Backpacking Brunette
It's been just over a year since Taylor and I decided we wanted try out life in Mexico.
We were eating tapas at a little restaurant in Madrid's La Latina neighborhood. Not long after the waiter poured our second glasses of wine, our talk turned to the future.
"Well, what about Mexico?" I suggested. "It's just an idea, but I think we'd like it there."
More talk. More tinto.
My casual suggestion soon became concrete. After two years in Madrid, it was time to try something new. Mexico fit all our criteria for a new home.
In mid-October, we flew from Detroit to Mexico City. A three-hour bus ride later, we were in Querétaro.
Considering our departure date, I suppose this could almost be a four-month update. However, I'll keep the title as is since the first of February marked our third month in our house.
>> Curious about expat life in Querétaro, Mexico? THIS POST has everything you need to know about living in Querétaro! <<
Even though we decided to move to Mexico more than a year ago, it didn't become real until we moved into our house here. That was definitely my "oh-shit-we're-really-doing-this" moment.
Our New Home
I won't say it was easy to find an apartment in Querétaro, but I'll acknowledge that we found our place relatively quickly.
In the months since I posted about my experience apartment hunting in Querétaro, I've received several emails from people interested in living here but having trouble finding long-term accommodation.
The bartender—who connected us with our now-landlord—told us his search for an apartment in the city center lasted an entire year.
Yikes!
I wish I could offer more practical advice about apartment hunting in Querétaro, but the truth is we just got lucky. Talk to as many people as possible, maybe you'll get lucky too.
I'm in love with our apartment house (Our 45 square meters in Madrid was an apartment. This new place feels like a palace).
Buying stuff for our home has been an adventure in and of itself. Although Taylor and I have lived together since 2015, this is the first place we've furnished together.
The day we moved in, all we had were our suitcases and an air mattress we'd ordered from Amazon. Siting in our empty house was a bit overwhelming, and I worried we'd bit off more than we could chew.
Bit by bit, we made a home.
First, a living room set. Then, an actual mattress. Later, a dining room table.
I still don't think stuff can make you happy, but picking it out with someone you love sure is fun.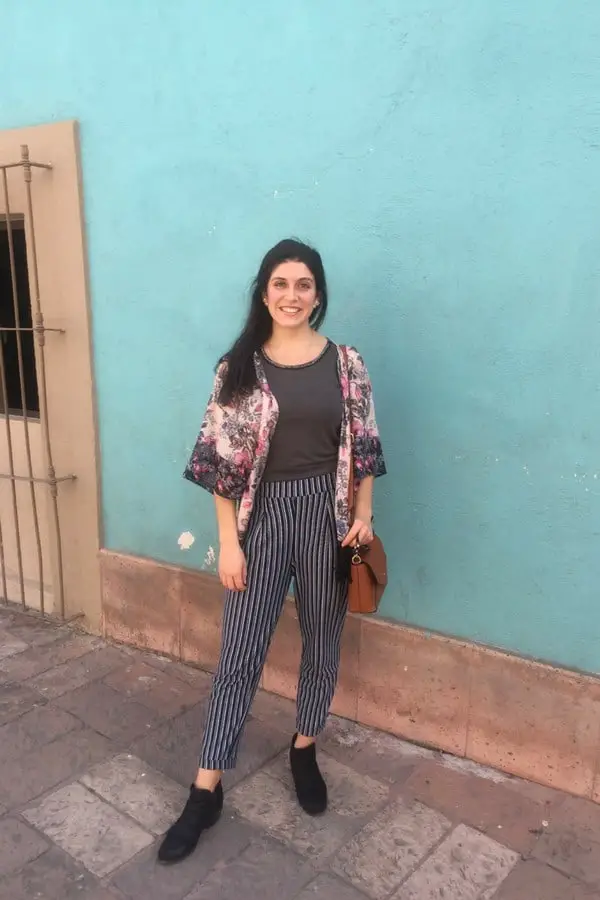 WiFi, Work and Finding Routine
Without a doubt, the biggest challenge of our first few months in Mexico was getting WiFi installed.
Our work online requires a fast internet connection, and only one provider offered coverage in our area at the speeds we need. We signed a contract with them but were never given an installation date. Instead, we were told to wait.
So, we waited.
And waited.
And waited.
I ended up flying back to Michigan the week before Thanksgiving, in part to see family and in part to work. Taylor, the saint that he is, stayed and went to the provider's office every single day in hopes of speeding up the installation process.
In the end, it took almost an entire month to get our WiFi installed.
We've finally got it, and we're grateful to be working. Since we both teach English for Chinese companies, Taylor and I work on a Beijing schedule.
What does that mean?
Well, we wake up at 3:30 a.m. and start teaching at 4 a.m. I finish at 8 a.m., and Taylor usually works until at least 9 a.m.
For now, I don't really mind the hours. I'm good at going to bed early, so waking up that early doesn't make me want to die. If I'm tired, sometimes I'll take a little nap after I finish teaching.
While my teaching routine is pretty set, I'm still figuring out how to make the most out of the rest of my day.
It can be difficult to resist the lure of Netflix and Instagram, but I feel my best when I get in a workout after breakfast and spend the afternoon writing, reading and exploring the city.
Making Friends and Hosting Family
Now that I have a place to live and WiFi with which to work, I can focus on building a social life in Querétaro.
At the end of January, I hosted the first meeting for the Querétaro chapter of Not Your Mother's Book Club. I enjoyed my book club in Madrid so much that I decided to do the same thing in Mexico.
Myself included, nine women showed up to the inaugural meeting, which was just perfect because I only had seating for that many in my living room.
I couldn't have been more pleased with the turnout. The group is a mix of ages, nationalities and occupations. Everyone is relatively new to Querétaro and eager to make friends.
I'm looking forward to our next meeting, which is at the end of February. We'll be discussing "The Power" by Naomi Alderman.
It's been fun meeting new people and equally fun sharing my new city with loved ones.
My parents came to visit in January. Not only did we discover some great places to drink wine in Querétaro, but we also visited two neighboring cities: Bernal and San Miguel de Allende.
Last week, my aunt came to Querétaro. We capped off her time in Mexico with a few days in Mexico City that included a day trip to Teotihuacan.
Next week, my cousin and her boyfriend are coming. I can't wait to take them to the brewery in nearby Hércules.
In May, my sister is coming! Wow, we really need a bed for the guestroom.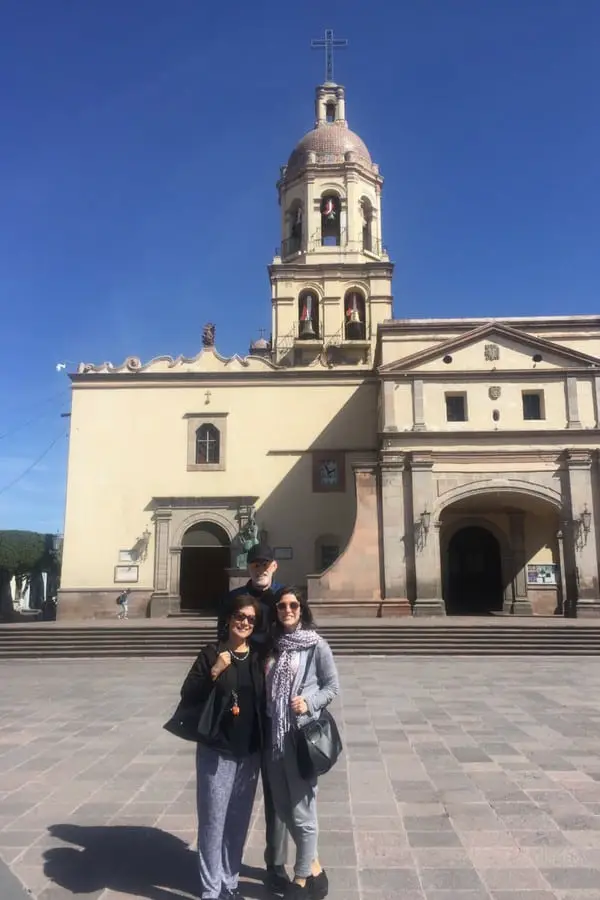 Life in Mexico
Madrid will always have a special place in my heart, but I could't be happier with our decision to move to Mexico. So far, it has been the perfect fit for us.
In the next few months, I'm looking forward to another trip to Mexico City, two weeks in the Yucatan and some hiking the the Sierra Gorda.
I want to continue sharing my experiences in Mexico and would love to hear what you're interested in knowing more about. When my house is a little bit more settled, I'm considering doing a home tour. I also plan on tracking and documenting my living expenses.
As always, feel free to leave a comment below or shoot me an email.
The other day this blog's tagline caught my eye: Because life isn't meant to be lived in one place. When I picked that out, I was fresh off my first backpacking trip and about to move to Spain for the first time.
A lot has changed since I started this blog, but my desire to not only see but really know the world hasn't. 
I was happy in Madrid. I was comfortable there. It would have been easy to continue living in Spain.
But, sometimes you've got to try something new. There's no way of knowing if that new thing will make you happy but finding out sure is exciting.
Adventure will never seek us out. If we want it, we've gotta go after it.