Image and Text Overlay: Backpacking Brunette
In January, I celebrated one year of working for VIPKID.
Since I was hired at the end of December 2016, I've taught over 1,300 classes to more than 530 students. As of July, working for VIPKID became my full-time gig.
I love it!
If you're wondering what VIPKID is or want to get the DL on the hiring process, check out my post about making money with VIPKID.
*Important Note*
In Sept. 2019, I taught my last class with VIPKID. I still stand by all the reasons in this post regarding I loved working for VIPKID.
However, a lot has changed about the company since I started three years ago.
If you're considering applying to VIPKID, be sure to check out this post where I dive into whether or not VIPKID is worth it for new teachers in 2020.
These days, I am still making money online but doing so as a freelance writer.
For the full story of how I quit teaching English, check out this post with tips for how to start freelance writing in 2020.
Why I Love Working For VIPKID
#1 Making my own schedule
For some people, waking up  at 3:30 a.m. five mornings a week would be total hell. It would probably be total hell for me if a boss was making me do it. But, with VIPKID, I'm my own boss, and starting work at 4 a.m. actually isn't so bad when you're the one making that decision.
As an independent contractor, I set my own schedule and do so according to my own personal and financial needs. For example, this week, I closed my schedule for Friday since I'll be in Mexico City. Next, I'll probably work six days instead of my usual five to make up for the missed income.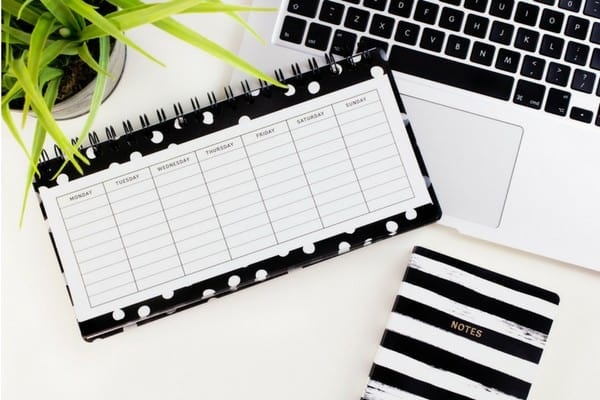 #2 Being part of an innovative, caring company
Founded in 2013, VIPKID works its butt off to be one of the top English language learning companies in China. In my one year working for VIPKID, the only thing more impressive than the company's growth has been its dedication to its teachers. I'm just one of more than 30,000 teachers working for VIPKID, but when I have a question or comment, I receive timely responses and actually feel heard.
Not only does VIPKID listen, but the company also take action. Sometimes their new policy or system feature is a slam dunk. Other times, not so much. But, when a roll-out doesn't go as planned, VIPKID is quick to admit a mistake and do whatever is in their power to rectify a situation.
For example, VIPKID recently made major updates to its class cancellation policy in response to feedback from teachers. The company fine-tuned the policy throughout the summer and asked teachers to provide their thoughts in the form of multiple surveys.The final product is comprehensive and fair.
#3 Working from home
After two years of my "short" commute being "only" one hour, working from home is a dream come true. Sure, my alarm might go off at 3:30 a.m., but then, I don't usually get out of bed until 3:40ish. Before logging in, I wash my face, brush my hair and put on my orange t-shirt. For the most part, I never wear makeup—or even regular pants (the kids don't care, and I'm behind a desk the whole time)! When I finish teaching at 8 a.m., I'm already home and free to do what I please for the rest of the day. Living. The. Dream.
#4 No prep, no parent-teacher conferences
According to friends who are teachers, preparing for classes and communicating with parents are among the hardest parts of their jobs. I'm glad not to be dealing with either one! I don't think I would enjoy teaching as much as I do if I were responsible for these not-so-fun parts of a traditional teacher's job.
VIPKID has its own curriculum and provides all the learning material. While I leave feedback for parents about their student after each class and parents have the option to leave feedback about me, we never communicate directly.
#5 The students, of course
Even though we're not in a physical classroom together, I'm still able to connect with my students. My schedule is made up of almost entirely of regular students. I teach some students as many as three or four times a week. One boy I've actually had multiple lessons with in one day!
The overwhelming majority of my students are sweet, focused and excited to learn. It's amazing to witness their language learning progress and rewarding to know I've had a part in it. Bonus: I never knew how much I'd enjoy singing songs about the weather or acting out the different ways animals move (Snakes slither!). Being so animated sometimes leaves me exhausted, but it's all worth it when I'm able to make my students smile—or better yet, learn something!
Apply Today
So, what are you waiting for? If you're looking for a flexible, fun way to make money, look no further than VIPKID! Click here for my referral link. Don't hesitate to email me or leave a comment here with any question or concern.
Good luck, and happy teaching!
Are you interested in working for VIPKID? Do you work for another online ESL company? Let me know in the comments below!