Image Credit & Text Overlay: Backpacking Brunette
When you feel passionately about something, it's easy to go overboard. In your excitement, you forget not everyone feels the same way you do.
Travelers, myself included, love to tell stories. Adventure changes us, and we want to share that with our friends and family. Perhaps even encourage them to take a trip of their own.
Travel makes one modest. You see what a tiny place you occupy in the world.

-Gustave Flaubert
Travel should be humbling, yet, it's easy to sound pretentious when you talk about travel. When you start to brag, even the coolest stories fall on deaf ears.
I get it. You've been places. Seen things. Met people. A w e s o m e.
It is possible to talk about travel and encourage others to take the leap themselves without sounding like a total jerk. The goal is to start a discussion not make people feel bad about the places they have or haven't been. I started this blog to share my story and (hopefully) inspire people to seek adventure in their own lives. In the four years and many posts since, here's what I've learned:
Acknowledge your privilege
Just about everyone in the world has some degree of privilege. If you travel, you definitely do. It's gotten really popular to say "Everyone can travel." But, that's just ridiculous. And if you're a travel blogger saying that, it's irresponsible. Do you honestly know each person's situation? The reality is not everyone is in a position to travel.
I'll tell you right now: I don't have any student loans. With payments looming, most of my friends had no choice but to get jobs immediately after graduation. Free from debt, I had a choice. After turning down an internship, I moved to Spain and lived as an au pair earning €50 a week.
Acknowledging your privilege doesn't mean you've had it easy. I worked hard during college and continue to work hard today to be able to travel. Acknowledging your privilege means you understand you're in a unique situation and won't make generalizations.
Be open and honest
I love Instagram but often worry it's feeding the picture perfect (read:bullshit) idea many travel bloggers or "influencers" try to sell.
As fun as it is to post photos of beautiful destinations and tell upbeat stories, everyone who writes (or talks) about travel has a responsibility to tell the truth. Don't sugarcoat. Don't embellish. Don't downplay.
When you travel, there are bad days. There are horrible, awful, truly shitty days.
You get lost. The weather sucks. You run out of money. A destination doesn't live up to the hype. You get food poisoning. The hostel has bedbugs. You're homesick.
If you genuinely love travel, you tell those stories too.
Here on Backpacking Brunette, I make a concerted effort to keep things as real as possible. Lately, I've been focusing on finances. What does it cost to travel? How do I afford my life abroad? It's not always comfortable talking about money, but it's a reality of life. Readers deserve the truth, and even though it can sometimes be weird posting about how much money I make or what something set me back, at the end of the day, it's an honor to provide that information.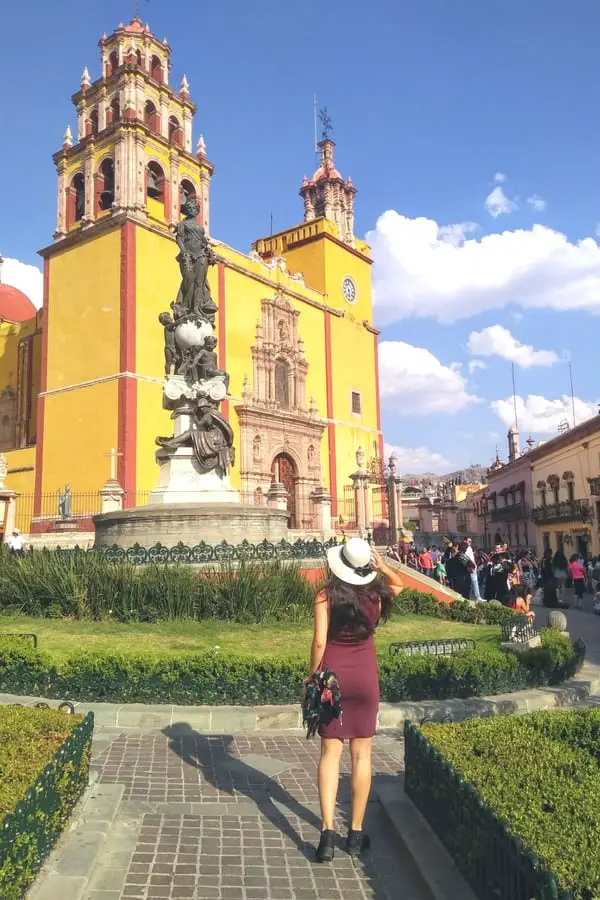 Recognize that everyone is on their own journey
The first thing you need to know about any given person is this: they are not you. I can't remember where I picked that up, but that little piece of advice has radically changed the way I see the world and interact with other human beings.
We are all different people on our own journeys. What's right for you might not be (is probably not) right for someone else.
I truly believe all people can benefit from traveling, and I encourage everyone to make it a part of their lives. For different people travel means different things. One man's backpacking trip around southeast Asia is another man's weekend in the town over.
As a travel blogger, I recognize my different purposes and embrace each one. Yes, I'm here to inspire, but I'm also here to provide practical ways for you to incorporate travel into your life. This summer when I'm in Michigan, I plan on writing a few posts about traveling in the Midwest and how to explore your hometown. The last thing I want is for someone to read this blog and think: I could never do that. 
In this world, we all have to find our own way. It's my hope that through my writing I can help you find yours.
Share your tips for how to talk about travel without sounding like a total jerk!